Brentwood, John Jay Introduce New Principals for the 2019-2020 School Year
CCSD59 is pleased to announce the approval of two principals for the 2019-2020 school year: Dr. Kimberly Barrett, who will take over at Brentwood Elementary, and Joshua Segura, who will take over at John Jay Elementary.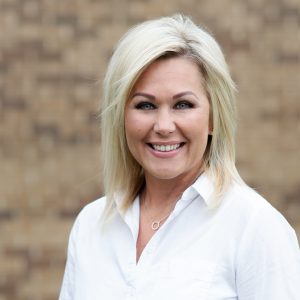 Dr. Barrett has been with CCSD59 since 2014 and has worked primarily in the Instruction Department at the district level. She has served as the Executive Director of Literacy in Instruction for the last two years.
Prior to her arrival at CCSD59, she was a literacy coach at Abraham Lincoln Elementary School in Glen Ellyn, Ill. from 2005-2014. She also held teaching roles at Jefferson Junior High in Naperville, O.W. Holmes Elementary School in Chicago, and Harlem Middle School in Loves Park.
Dr. Barrett earned her Doctorate of Literacy Education in Curriculum and Instruction from Northern Illinois University in 2014. She also holds a Masters of Science in Literacy Education and a Bachelor of Science in Elementary of Education from NIU.
"I am honored to have the opportunity to lead a school with such a rich tradition of excellence in education," said Barrett. "Being in the district for several years has afforded me many opportunities to spend quality time at Brentwood and forge relationships with staff. I have developed such a fondness for this school and that only continues to grow. Along with the teachers and staff, I will work hard to continue the legacy of preparing students to be successful for life by building strong relationships with parents, students, and community partners. We will focus on educating the whole child through Social Emotional Learning and by providing academic experiences for our students that are rich, rigorous, and relevant."
Dr. Barrett will begin her assignment at Brentwood effective immediately.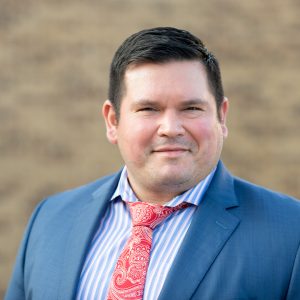 Mr. Segura has served as the Dean of Students at Rolling Meadows High School in District 214 for the last eight years. Prior to that role, he was an assistant principal and Dean of Students at Round Lake High School in District 116.
He also held positions as World Language Team Leader/Content Facilitator and Spanish teacher at Barrington Middle School in District 220.
Mr. Segura earned his Master of Arts in Administration and Leadership from Concordia University in 2009. He also holds a Bachelor of Arts in Spanish Language and Literature from Northern Illinois University.
"I simply want to say: thank you," Segura said. "I am so excited to get to know everyone and to work for the children and community. I look forward to being a part of our school community as well."
Mr. Segura will also begin his assignment at John Jay effective immediately.