A Message from Assistant Principal Emily Morris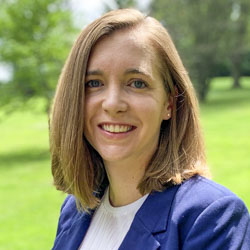 Dear John Jay students, families, and staff:
I am excited to be moving into a new role as the assistant principal of John Jay.
Thirteen years ago, I started my career in District 59 as a second grade bilingual teacher at Salt Creek Elementary School. There I was fortunate to have the opportunity to help pioneer our district's dual language program. After ten years as a classroom teacher, I became an instructional coach. I have been working with the students and staff at John Jay to improve student learning for the past two years.
I am honored to have the opportunity to continue to support the Jay family in this new role. I look forward to building even stronger relationships with you all! Do not hesitate to reach out to me. I am always available to answer any questions, address concerns or just chat.
Emily Morris, Assistant Principal
John Jay Elementary School